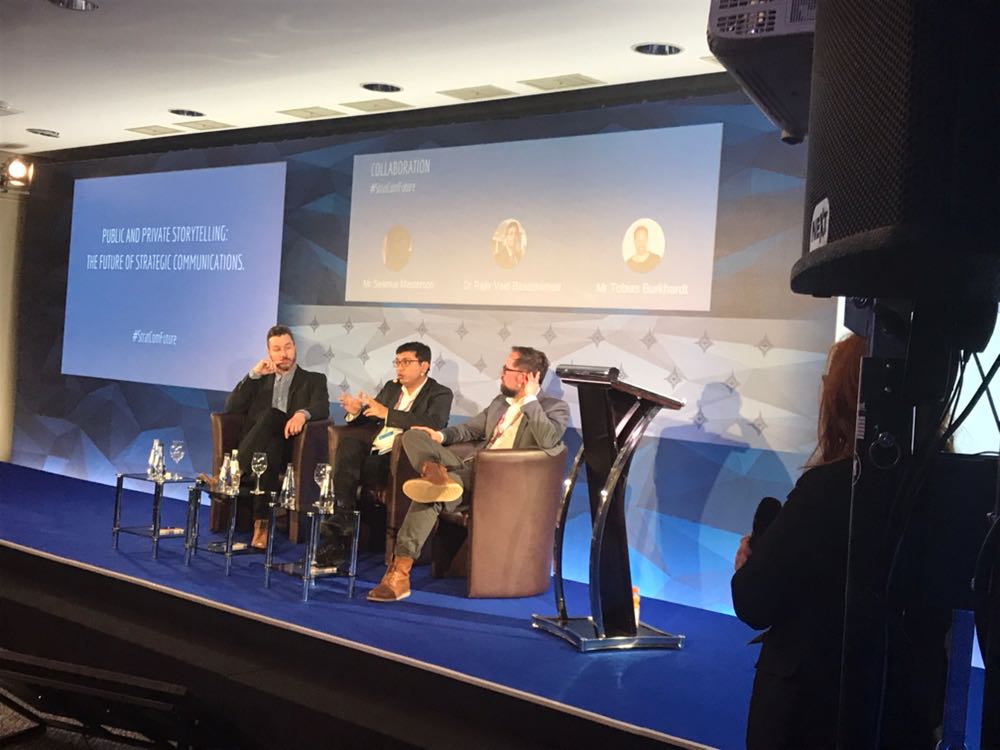 Last week our Creative Director, Seamus Masterson, travelled to Latvia to speak at the "Public & Private Storytelling: The Future of Strategic Communications" Conference at the NATO Strategic Communications Centre of Excellence. Yes, you read me correctly; as in the North Atlantic Treaty Organisation.
He was on a panel discussing collaboration as the fuel of business - how governments & large organisations can utilise technology and gamification as tools to empower collaboration and communication, both within their own organisations and for the wider public benefit.
Many compelling arguments were made - covering topics ranging from combating "fake news" to the weaponisation of historical narratives. We were honoured to add our own insights, alongside a prestigious and accomplished panel of experts - especially about the part videogames and gaming audiences are set to play in the emerging communications ecosystem.
Our Mavericks are always doing their part!